Biography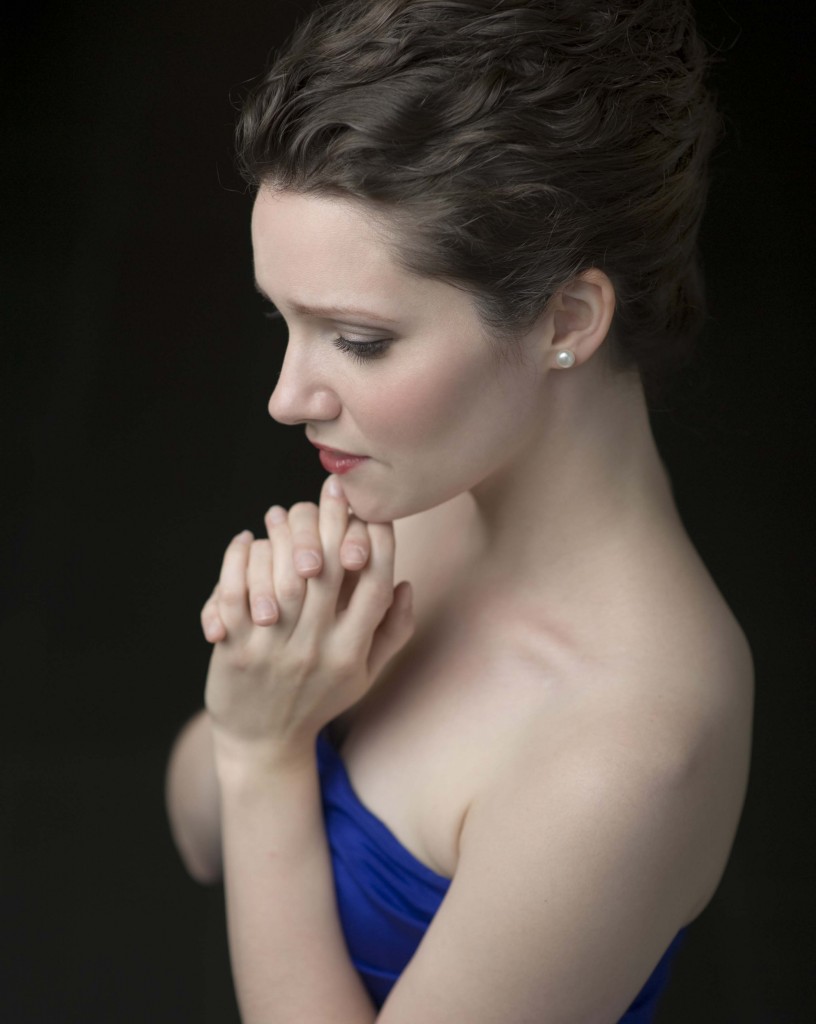 …
A singer deemed "Superb" by the Los Angeles Times, and praised by Opera Canada for her "vivacious stage presence" and "soprano that charms and brightens a room", Mireille Asselin is a young artist at the onset of an exciting career. 
In Performance………
This season, Mireille joins the Metropolitan Opera's roster, makes her debut recording with Centerdiscs and tours North America and France in productions of Charpentier's Orphée and Lully's Persée.
In April 2011 Mireille made her Carnegie Hall debut singing Vaughan Williams' Dona Nobis Pacem with the Yale Symphony, and returned to Carnegie in January of 2012 to give a recital in the Song Continues series.  With the Canadian Opera Company she has performed Adele in Die Fledermaus, Servilia in La clemenza di Tito, the title role in Handel's Semele (Ensemble Studio performance), Contessa Ceprano in Rigoletto, and Deuxième prêtresse in Glück's Iphigénie en Tauride.
In recent years she has also performed with Wolf Trap Opera Company (Nannetta, Verdi's Falstaff), Glimmerglass Festival (Phénice & Lucinde, Lully's Armide), Opera Atelier (Galatea, Acis and Galatea; Servilia, La clemenza di Tito), Boston Early Music Festival (Flore & Proserpine, Charpentier's La descente d'Orphée aux enfers; La Musica & Euridice, Monteverdi's Orfeo) and with Opera Hamilton (Adele, Die Fledermaus; Popera).  Her professional operatic debut was on stage at the Seoul Arts Center in South Korea, singing First Witch in Dido and Aeneas, when she was 22! Mireille's other roles include Susanna (Le nozze di Figaro), Pamina (Die Zauberflöte), the title role in Stravinsky's Le rossignol/Solovyei, Olympia (Les contes d'Hoffmann), Lauretta (Gianni Schicchi), Soeur Constance (Les dialogues des Carmélites) and Lucia (Lucia di Lammermoor)...
Mireille has appeared in concert on stages across North America and in England.  Her repertoire has included Brahms' Deutsches Requiem, Beethoven's 9th Symphony, Mahler's 4th Symphony, Ravel's Shéhérazade, Fauré's Requiem, Canteloube's Chants d'Auvergne, numerous works by Handel such as Messiah, Saul, Il Trionfo del Tempo e del Disinganno and Theodora, Mozart's Mass in C Minor and Exsultate Jubilate, as well as Orff's Carmina Burana, Bach's Cantata 51, Poulenc's Gloria and Barber's Knoxville: Summer of 1915.
Mireille has also done film work, starring as Pamina in the feature film Magic Flute Diaries at the age of 21 – a Sullivan Entertainment production released in 2007.
…
Her training…
Mireille obtained her Master of Music from Yale University's prestigious Opera Program in 2010, and was a member of the Canadian Opera Company's Ensemble Studio (2011-12 & 2012-13 seasons).  Prior to her studies at Yale, she completed a Bachelor of Music at the Glenn Gould School of The Royal Conservatory of Music in Toronto (2007).
She has been a young artist with the Glimmerglass Festival (2012), Opera NUOVA (2008) and Centro Studi Lirica (2005), has studied art song at Toronto Summer Music (2011), Handel oratorio at the Britten-Pears Programme (2008 & 2010), baroque music at the Tafelmusik Baroque Summer Institute (2007) and contemporary vocal music with Queen of Puddings Summer Music Theatre (2007).  Mireille has studied voice with Marlena Malas, Wendy Nielsen, Monica Whicher, Tim Noble, Doris Yarick-Cross and Donna Sherman.  She has coached with Sir Thomas Allen, Roger Vignoles, Malcolm Martineau, Michael McMahon, Liz Upchurch and Michael Heaston, among the many other wonderful faculty at the establishments mentioned above. ……
During her studies, Mireille maintained a busy performance schedule and cultivated her musical interests outside the realm of traditional opera, collaborating with new music ensembles, chamber groups and early music aficionados – even taking on film work. Known for her quick ear and mind, she is devoted to the exploration of the new and untested, as well as the old and forgotten.  She has participated in numerous world premieres of new works and loves working with composers.
…
The other things…
Mireille is both an American and Canadian citizen.  She is a member of Canadian Actors' Equity Association (CAEA) as well as the Alliance of Canadian Cinema, Television and Radio Actors (ACTRA).